PhD funding - Call for interest in law and humanities PhD projects (Oct 2022 entry)
Passionate about issues at the intersection of law and humanities? The University of Surrey School of Law is seeking interested applicants for the AHRC Techne studentship competition, for entry in October 2022. Studentships cover tuition fees and an annual stipend of £15,285. The competition is open to both domestic and international applicants – for successful international applicants, the University of Surrey may cover the difference in fees. Applicants are expected to hold at least a 2:1 Bachelors degree along with a Masters degree at a minimum of a merit level in Law or other relevant discipline. For more information on entry requirements, please click HERE.
We encourage applications of potential PhD candidates who would like to pursue research in the following areas:
Research on regulation of artificial intelligence

AI and intellectual property

Moral and ethical issues related to automated legal advice tools
The deadline to apply to the Surrey Law PhD course is 24 January 2022. To express interest, please contact our Director of PhD Admissions, Dr Joshua Andresen (j.andresen@surrey.ac.uk). The Techne consortium comprises nine universities in London and the South-East and has almost 60 AHRC studentships to award each year across a range of arts and humanities disciplines, including law. Initial applications are made through member universities rather than to Techne directly. Relevant applications first undergo an internal competition at Surrey and the University then puts forward a selection of projects for the Techne competition itself. For more information about Techne, please click HERE.
Interested applicants should feel free to propose a topic of their own, having considered supervisory expertise at Surrey.
---
MSc in Fintech and Policy
Surrey Law School, together with Surrey Business School, is offering a new MSc in Fintech and Policy. See the programme website and 5 reasons to study in this new programme.
---
Other opportunities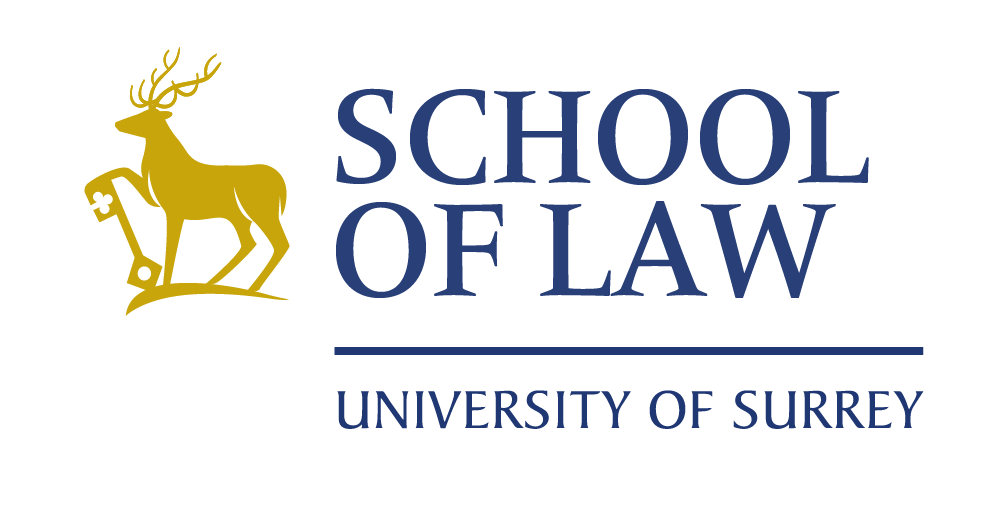 The Law and Technology Hub at the School of Law will provide opportunities for collaboration with partners from both in and outside the university, aiding digital legal education, academic research, local business and community support, and, ultimately, career development for students.
Topics for the Hub under development include:
Digital economy trends and emerging new technologies
Digitisation of law
Regulation, policy issues and development
Machine Learning and Artificial Intelligence
Regulatory reform
Negative and positive effects of the digital economy on industries
Complex interplay between technology and ethics
Data protection and privacy
The development of technology innovation in business and intellectual property
The way legal services are delivered and how technology enablers can be harnessed to promote and widen access to justice will also be an important area of focus within the Hub, with an emphasis on dispute resolution and the economic and social inequality in access to justice using technology.
With industries becoming increasingly digitised and therefore facing unique opportunities and challenges ahead, the Law and Technology Hub provides law students with opportunities to identify and develop relevant digital lawyering skills critical to the changing global economy and workplace. In addition, to enhance students' employability and experiential learning opportunities, undergraduates will be invited to apply for digital law placements with companies and institutions who already lead the way in digital application, where they will gain practical experience, develop important transferable skills and carry out legal research tasks.
As well as participating in activities within the Hub, we are in the process of expanding our optional modules for third year students to provide more coverage of Law & Technology topics, such as: contract lifecycle management, legal agreement data modelling, artificial intelligence, blockchain and smart contracts. In collaboration with D2 Legal Technology (D2LT), an award winning global legal data and technology consulting firm, students will be able to apply for various forms of work experience in due course such as pro bono research supervised by law and technology experts.
More information about our teaching of legal technology will be available on the project website.